Prayer Walk - 30 / 45 minutes, followed by a hot drink
Time: 10:00 - 11:15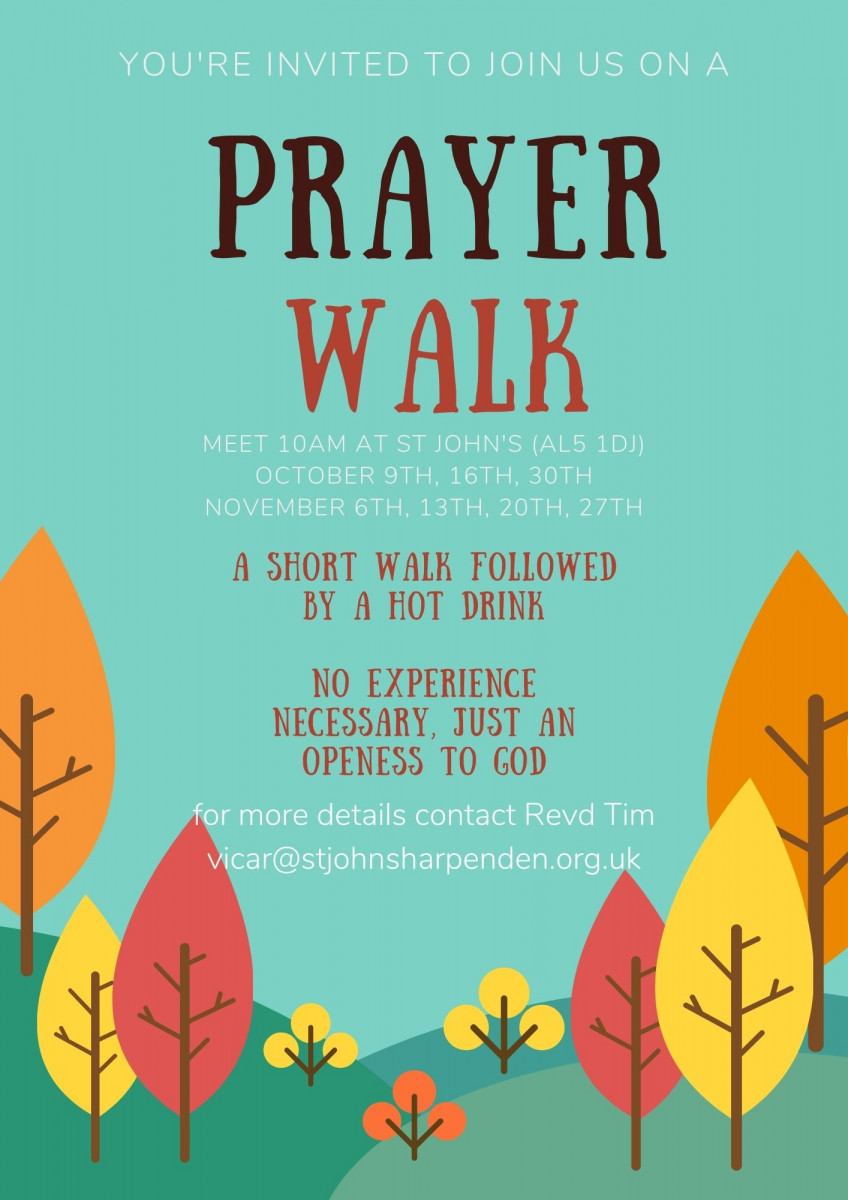 As well as spending extra time praying for our church and our world, we are also called to notice what is happening around us. Over the course of 7 weeks, Revd Tim is going to undertake prayer walks around the parish, with the aim of walking every street. Meeting at St John's at 10am, we will walk for about 30-45 minutes and finish with a hot drink at the vicarage as we share what we have noticed. If you cant make it, why not undertake a prayer walk where you live (ask Revd Tim if you are not sure how to do this) and let us know what you hear.
Update to Church opening times today: 10am/2pm
St John's will be being used by the Beds and Herts Organists' Association.